Trening Warm-up Klær
Training is the most significant part of sport life. The harder you train, the better results you will achieve. Trainings are the only time when you can develop all necessary skills that are required in your kind of sport.
A proper training depends not only on a good coach and your motivation. You should also choose appropriate training clothes that will be comfortable and won't hinder your movements.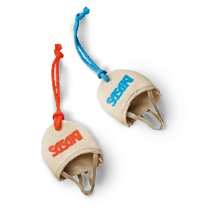 Miniatyr suvenirer ser akkurat ut som ekte prototyper
Warm-up Klær
To warm muscles up sportswomen and sportsmen need to make a great number of exercises, especially in a cold gym or at the ice-skating rink. Warm-up clothes are undoubtedly necessary in order to keep all muscles warm and ready for active work.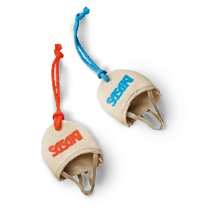 Miniatyr suvenirer ser akkurat ut som ekte prototyper
Trening Klær
To make your training comfortable, effective and safe it is important to choose and buy practice clothes and shoes correctly. Clothing and shoes meet a number of requirements. They should :
- Be comfortable, durable and resistant to wear and tear;
- Be of top-quality;
- Have beautiful look.
Our training wear are suitable for different kinds of sport, such as rhythmic and artistic gymnastics, synchronized swimming, sports dance, etc. We offer different goods for sportsmen and sportswomen. In our online shop you can find t-shirts, tops, bolero for warming-ups, catsuits, skirts, shorts, breeches and leggings, gymnastics training leotards.
Komfortabel bestilling betingelser
Bortsett fra enkelte ordre vi tilbyr også kollektive og felles de
Vårt eget verksted skreddersøm
Vi innser bestillinger på alle nivå av kompleksitet og variasjon takket være godt koordinert arbeid, mens skreddersøm.
Arbeidserfaring
Ifølge våre beregninger har vi sydd om 56 160 unike leotards og kjoler etter 13 års arbeid.
Lave priser
Vi tilbyr rimelige priser for to grunner. Først, vi produserer produktene selv. For det andre, vi tar hensyn til Rubelen er exchange rate for utenlandsk valuta..
Lena:
16 mai 2016 Hei Jennifer, her er noen bilder av vår siste konkurranse. Vi var veldig vellykket. Jentene så fantastisk i sin nye leos. Og tilfellet med krystaller spiller ingen rolle lenger. Takk for hyggelig service, jeg kunne ikke tro at det ville være enkelt å bestille fra Russland. Mine jenter er absolutt lykkelig og meg også. Du gjorde en veldig god jobb, og alle mine ønsker blir oppfylt. Jeg vil bestille fra dere igjen og igjen.
See more happy customers...
Del din historie
Beautiful, unique and exclusive!